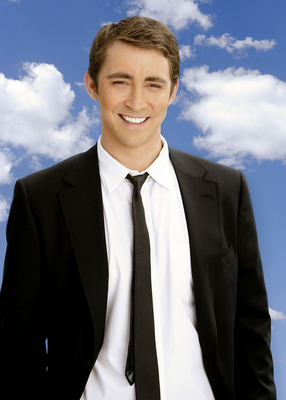 Lee Grinner Pace plays Ned on Pushing Daisies.
Pace is perhaps most well known for his role in the 2006 indie film The Fall. His other television credits include Aaron Tyler in Tim Minear's Wonderfalls for Fox, which was co-created by Daisies creator Bryan Fuller and lasted eleven episodes. Pace also appeared in The Good Shepherd directed by Robert De Niro, and alongside Amy Adams and Frances McDormand in Miss Pettigrew Lives for a Day, where he sang "If I Didn't Care" with Adams. In the wake of Daisies, he appears in The Twilight Saga: Breaking Dawn Part 2 as Garrett, the Hobbit trilogy as Thranduil (the Elf king) and Guardians of the Galaxy as Ronan the Accuser. He stars as Joe in Halt & Catch Fire, about the '80s computer boom.
Quotes
Responding to a question - What excites you most about the series?
Really, the character's relationship with Chuck and the psychology of the character. Getting to mine life and death in a profound way. Also, with the show's procedural element, every eight days, you dive into a new world. The episode we're shooting right now is a total caper with a Scooby-Doo feel.
External links
Community content is available under
CC-BY-SA
unless otherwise noted.